The core of our mission is to leave the world better than we found it. We think we can do that with oysters.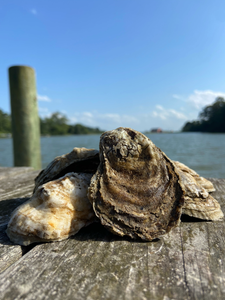 Merroir
Buttery and smooth with a hint of the Blue Ridge Mountains and a natural dash of the Rappahannock's salt.
Not too sweet. Not too salty. We think they're just right.
Salinity: 12-15 ppt
Updates & Resources
---
Naturally, Southern Living has a Southern twist on oysters. Do not confuse these with Oysters Rockefeller which are traditionally made with Spinach. This more Southern dish relies on the natural bitterness...
How better to wow your holiday party guests than with something that tops oysters with something a little bit sweet, spicy and tart. Try this cold treat to give your...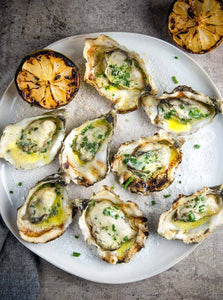 Holiday party season is practically here. Try out this simple recipe for grilled oysters with white wine butter sauce that's a perfect way to wow your party guests — and...
The Farm
137 Fairweather Lane
Lancaster, VA 22503